Sheldon N. Brown, CPA, abbreviated biography.
Sheldon N. Brown has over 40 years of public accounting experience, specializing in corporate and individual taxation. Sheldon has extensive experience servicing health and fitness clubs, professional athletes, retail and manufacturing industries.
Sheldon was an original founder of the Sports Museum of New England and served as its initial executive director after overseeing the buildout of the original 35,000 square foot interactive museum and facility at the Cambridgeside Galeria (later relocating to its present location at the TD Garden).
As a principal investor and partner in Albimar Communications, Ltd., he was treasurer and CFO of the broadcast group which owned and managed several radio stations in the Midwest.
A magna cum laude graduate of the University of Massachusetts-Amherst (BA in Business Administration), Sheldon began his accounting career with Peat, Marwick, Mitchell & Co. (now known as KPMG) in Boston and founded his own accounting practice in 1978. He is a member of the American Institute of Certified Public Accountants and the Massachusetts Society of Certified Public Accountants.
Sheldon is an avid sports enthusiast and golfer.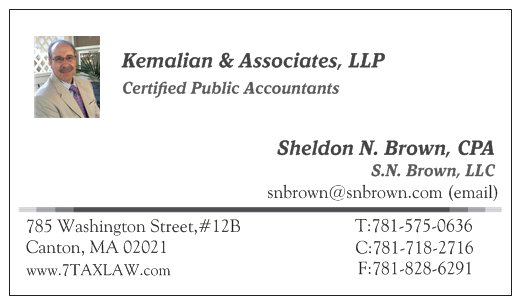 Featured Pages
Show More Page Categories
Hide Page Categories